HVAC ductless design & quoting software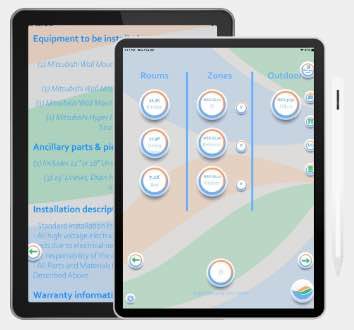 An interactive, easy-to-use mobile sales tool that allows you to size, design and price a custom ductless system for a homeowner on the first visit.
If you are ready to start building custom designs and provide a price on the first visit, schedule a Demo to learn more.

To get a quick idea of how user friendly the tool is, check out the Self-Guided Tour.


Easy to use in the field.
Built upon years of product knowledge and installation experience
Makes complex configurations easy, accurate and fully automated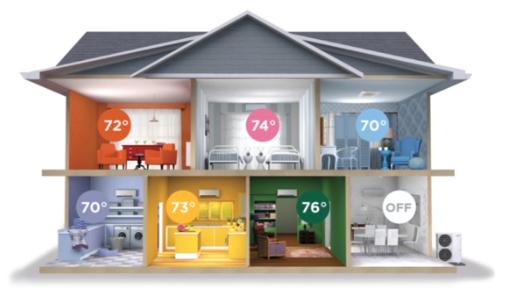 Visit, Design & Quote
The Simplified Sales process
Access the tool anywhere.  The Marbl ™ Proposal Tool is delivered on a cloud-based platform. You can move around the customer's home capturing design information and saving it through your Ipad App or Android tablet.
Uncover the customer's unique needs.  Elect to walk through the sales process screens with the customer to determine what their priorities are and what matters most to them.
Involve the homeowners in the system design.  The advanced system design tool enables you to work interactively with your customers to come up with a custom built ductless system.
Build a fully priced out proposal on the spot.  The Marbl ™ Proposal tool is customized with your unique pricing.   Based on your customer's unique system design, the Mitsubishi unit prices automatically flow in.  You can select from your own accessories list and build in overhead to your quote.  The back end pricing portal is designed for you to be in complete control.
Close the sale. E-signature technology allows you to obtain a signed proposal and email it to the customer before you walk out the customer's door.
"In almost 25 years in the HVAC/R industry, Marbl is the first tool I have seen that is built to solve the 'email a bid' problem that permeates our industry.  There is no better time to close a sale than when you are in the home with the owner and the relationship is at its highest point.  Marbl gives dealers a sales process, involves the homeowner in the design, building a custom system for their home, then asks for the sale.  I have not seen a better solution."
– Roger Willett
NEBU Regional Sales Manager-Mitsubishi